Back To Menu
BBQ osso bucco
slow smoked 24 oz. pork shank basted with sweet bbq sauce over mashed potato and collard greens with pickles
Allergies:
Cheese Allergy
Dairy Allergy
Egg Allergy
Nut Allergy
Peanut Allergy
Shellfish Allergy
Gluten Allergy
Sauce Extra:
Awesome sauce
Blue Cheese Crumbles
+$1.50
Blue Cheese Dressing
+$1
Blueberry BBQ
House Dressing
Knock Out Sause
Mayo
Nashville
Poppyseed Dressing
Queso
+$1
SOS
Sour Cream
+$1
Sweet Bippy
Have you tried this item? Pop it!
Help other diners know what to expect by sharing your experience.
1 person has popped this item
Photo Gallery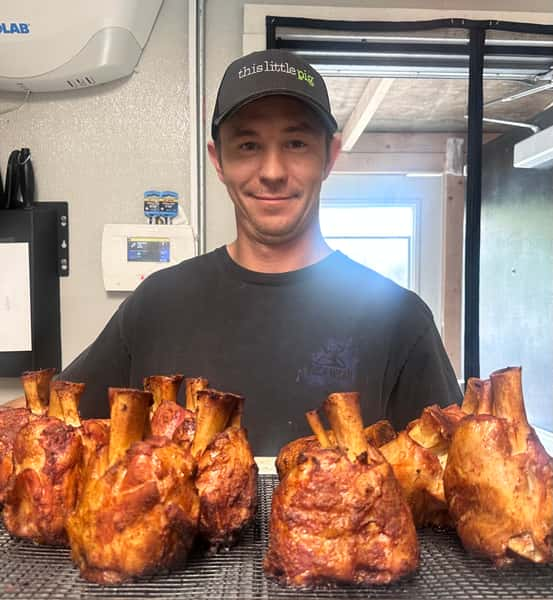 Back To Menu
BBQ osso bucco
slow smoked 24 oz. pork shank basted with sweet bbq sauce over mashed potato and collard greens with pickles
Allergies:
Cheese Allergy
Dairy Allergy
Egg Allergy
Nut Allergy
Peanut Allergy
Shellfish Allergy
Gluten Allergy
Sauce Extra:
Awesome sauce
Blue Cheese Crumbles
+$1.50
Blue Cheese Dressing
+$1
Blueberry BBQ
House Dressing
Knock Out Sause
Mayo
Nashville
Poppyseed Dressing
Queso
+$1
SOS
Sour Cream
+$1
Sweet Bippy
Back To Menu